Welcome to St. Boniface
Our history in the Northside neighborhood of Cincinnati dates back to 1853 when a modest church was built on Delany Street (originally Linn) not far from Blue Rock. Tradition has it the new parish was named after the patron saint of a child in the neighborhood - Aloysius. By 1862 the church had already become too small for the congregation, and the decision was made to divide the parish and erect a new church. St. Aloysius became St. Patrick church, and St. Boniface was built on the corner of Blue Rock and Lakeman streets. In 1870 additional property was bought to add a school. However by 1921 this site became too small and the current property on the corner of Chase and Pitts Avenues was purchased. The current church and rectory were completed in 1927, and the school in 1933. One hundred thirty years after the decision was made to divide St. Aloysius Parish, St. Boniface and St. Patrick were reunited. It was in December 1991 that the people of St. Patrick Parish closed its doors for the last time and processed behind the statue of their beloved patron to the doors of St. Boniface, where they were welcomed with open arms.
Now we worship as one parish, and pray for the future of St. Boniface.
To read the complete History click here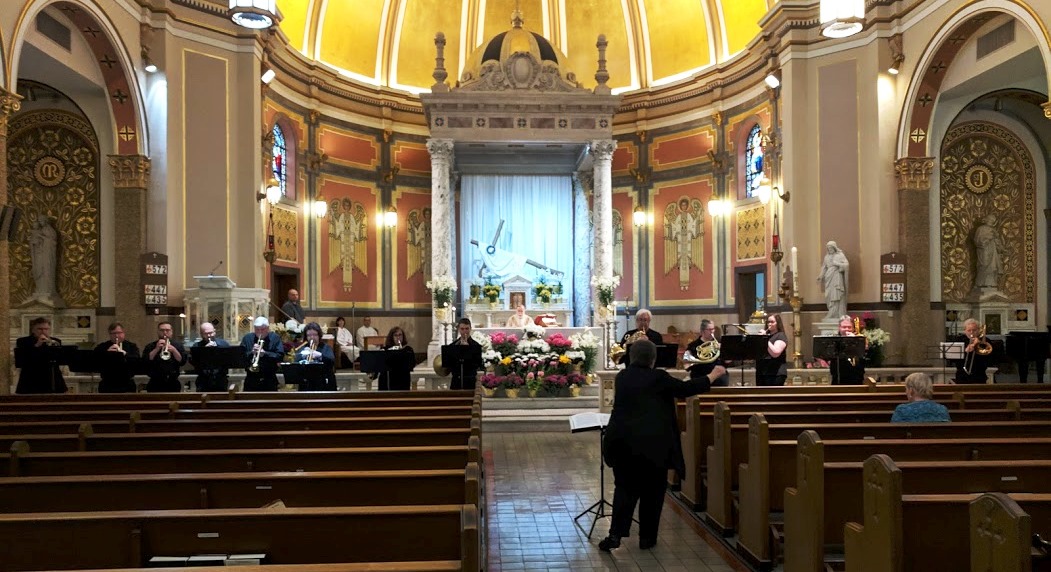 Psalm 150 Brass Ensemble joined us April 28th.
St. Boniface Staff

Rev. Joseph A. Robinson, Pastor
Jerry Yetter, Deacon
Sister Miriam Kaeser, O.S.F., School Principal
Jennifer Lindgren, Business Mgr/Youth Minister
Don Auberger, Music Director
Francis Klosterman, Pastoral Minister
Mary Jeanne Feldkamp, Parish Nurse
Doug Mercer, Director of Ministries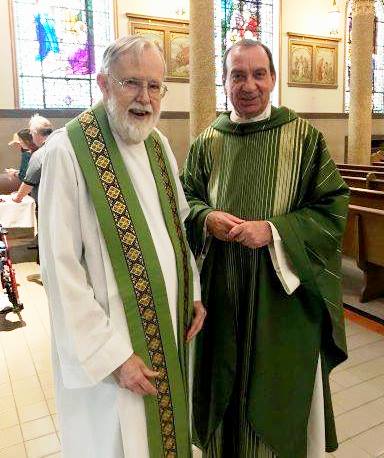 Fr. Joe and Archbishop Schnurr
Rev. Joseph A. Robinson Homilies 2004-2017